I had a chance to do some Mito action--I really want to get this bike mechanically complete, and it looked like the adjustable shock was pretty much the last thing it needed.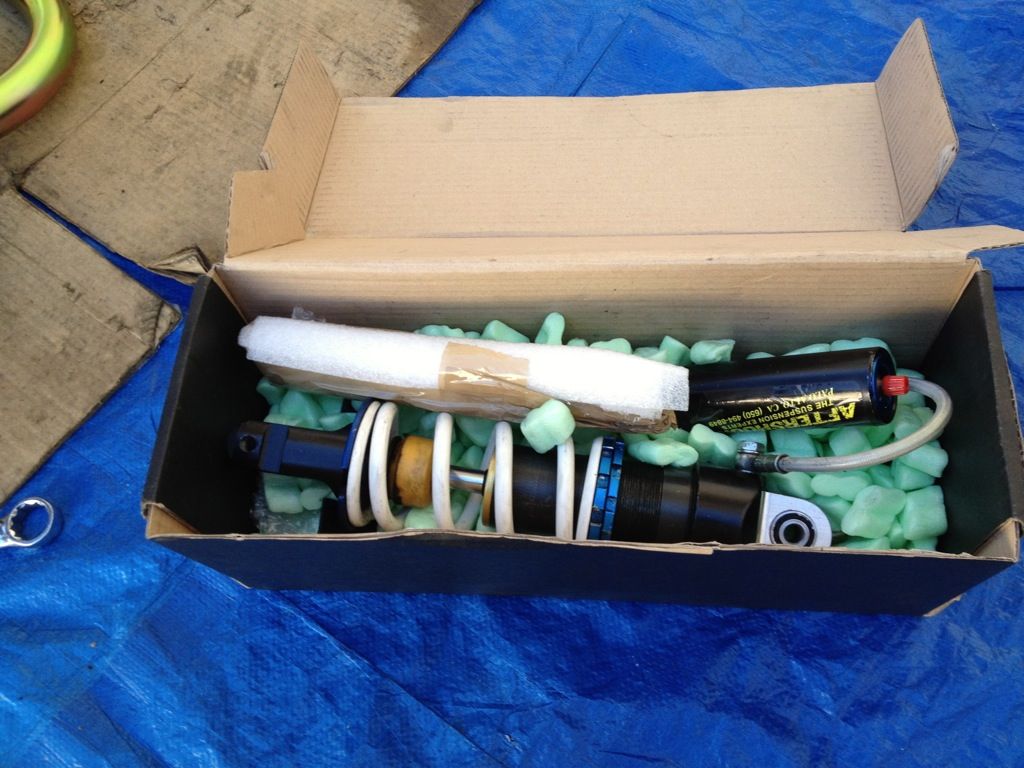 Removal of all the stuff in the way of the shock--to remove the shock you can't support the bike from the swing arm/wheel area, that's why the jack stands are in place at the rear sets.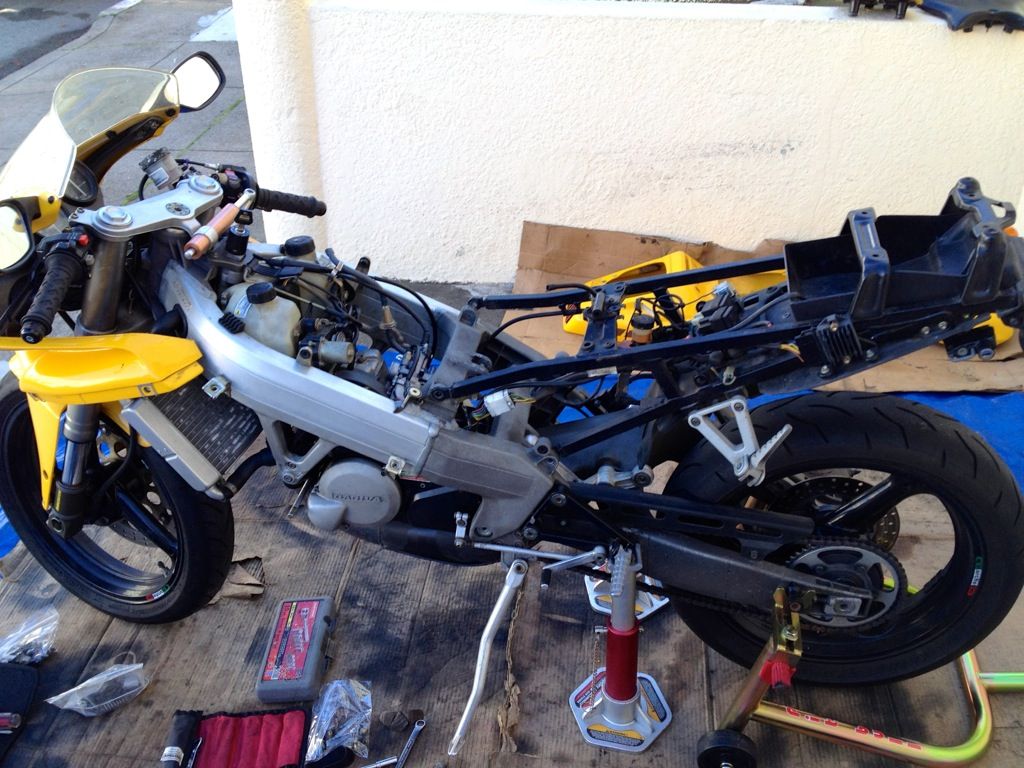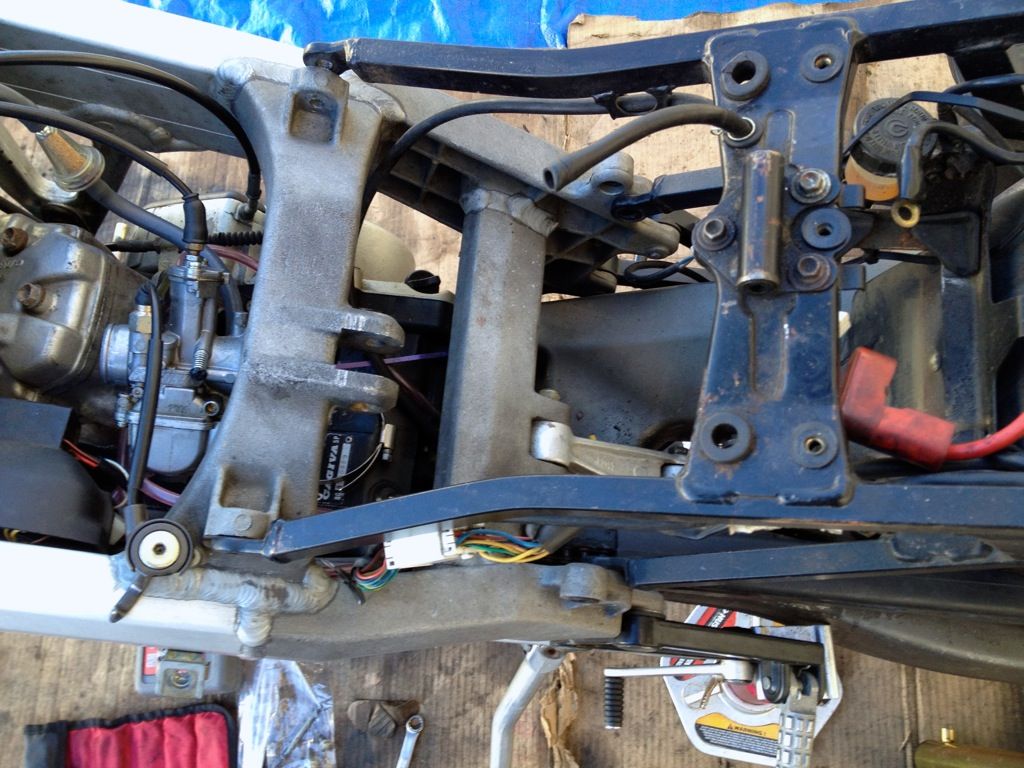 The first problem is that I must have given JP the incorrect dimensions as the upper mount still didn't fit. I had to introduce the busing to Mr. File.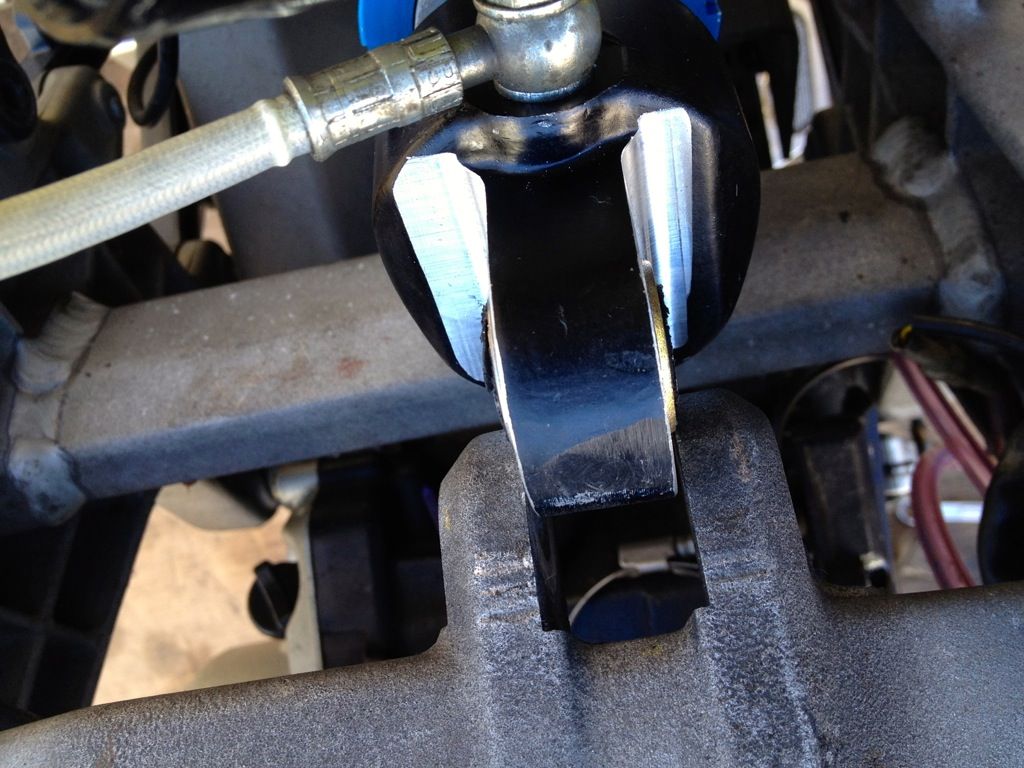 Once that was overcome I could see that material would have to be removed from the top of the mount so that the shock could rotate enough to attach to the swing arm (and then later for range of motion during riding). Another thing I found--the reservoir fitting had to be placed facing down, or it would keep the air box from fitting in place.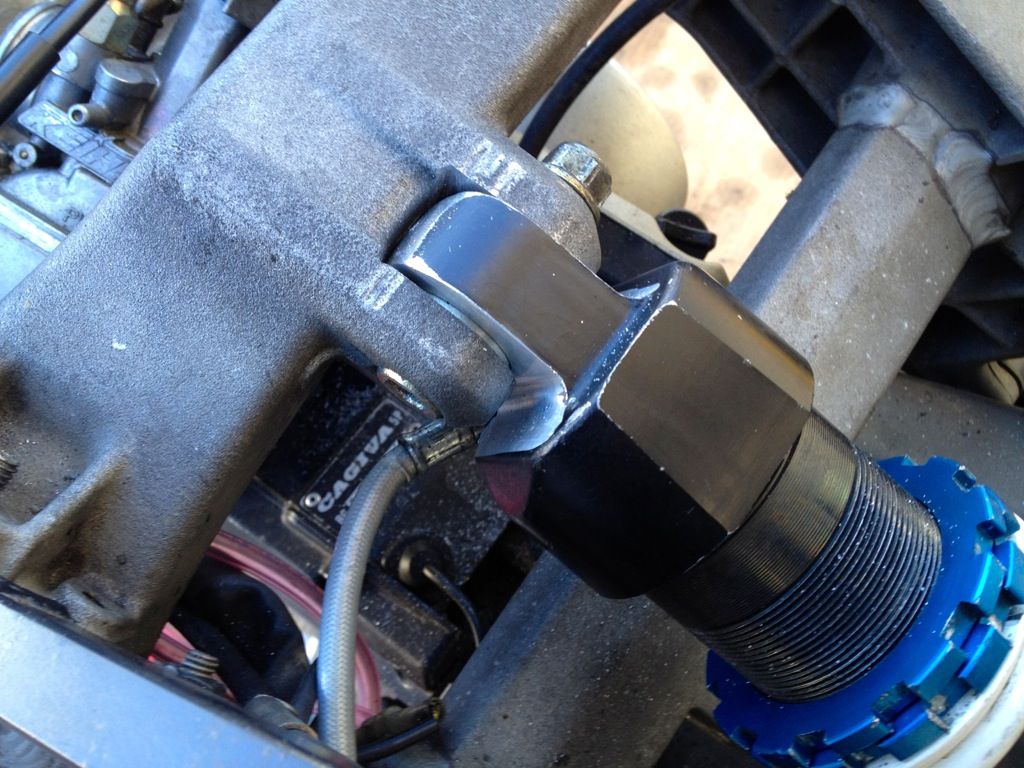 Next up was the lower shock mount. The shock employs a different thread pitch than the bolts that come with the Mito--thankfully the shock came with the matching lower bolt.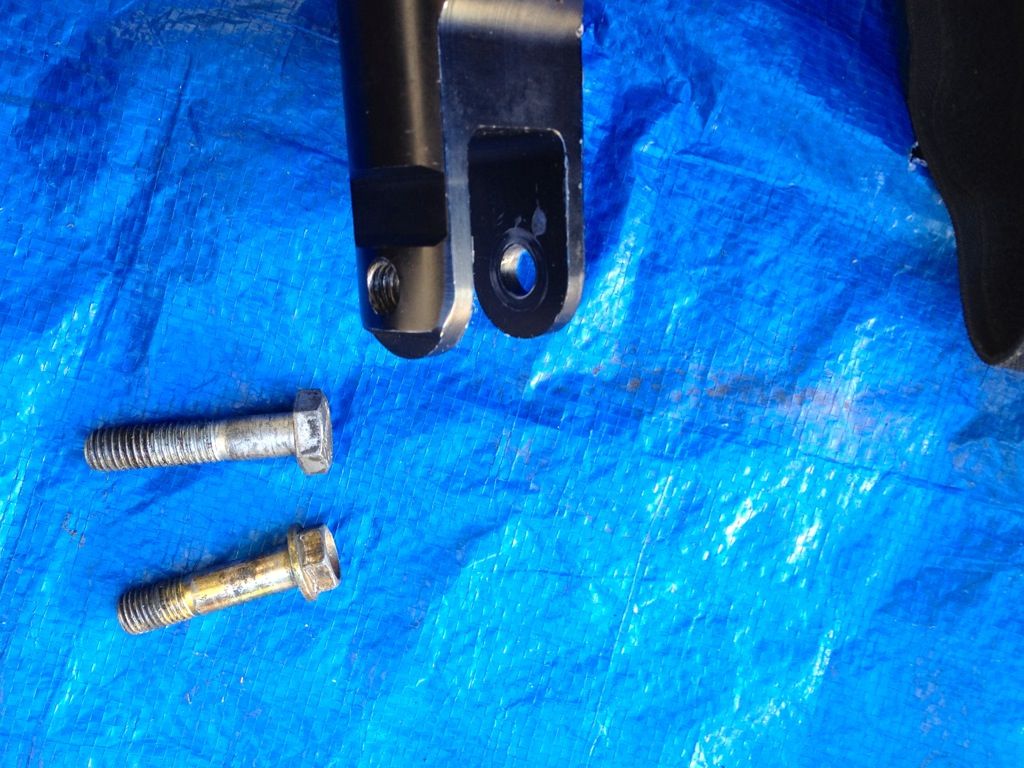 The lower mount on the shock is wider than the swing arm so washers had to be fitted.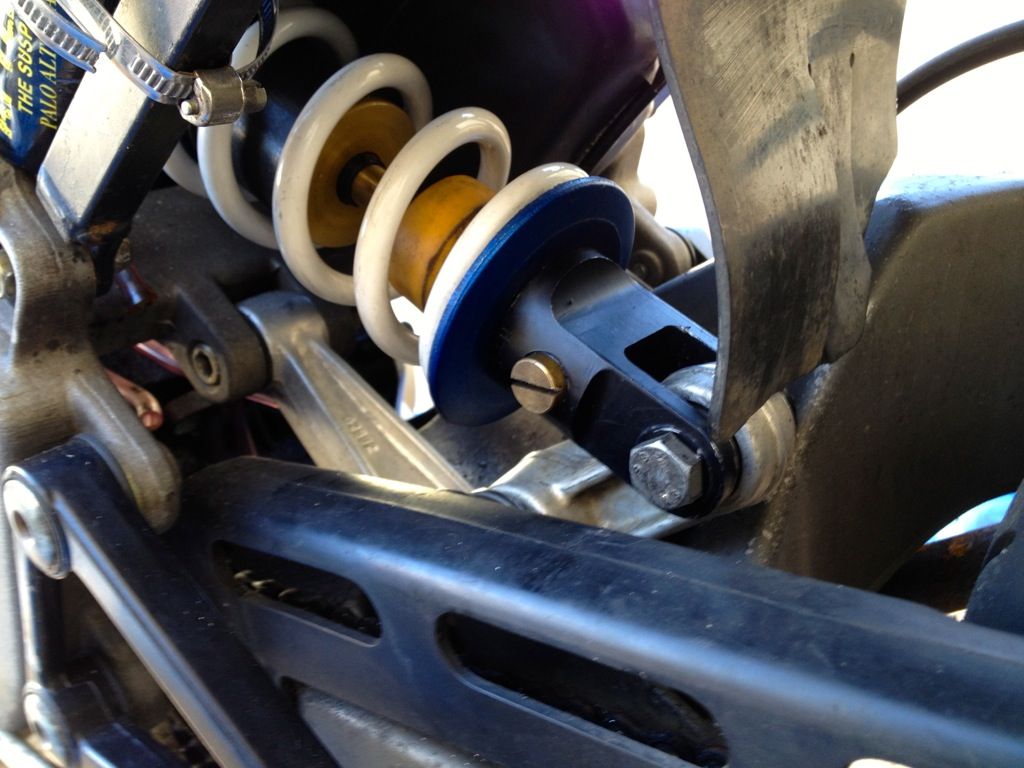 Later I'll have to come up with a better mounting setup for the reservoir, but this will work for now.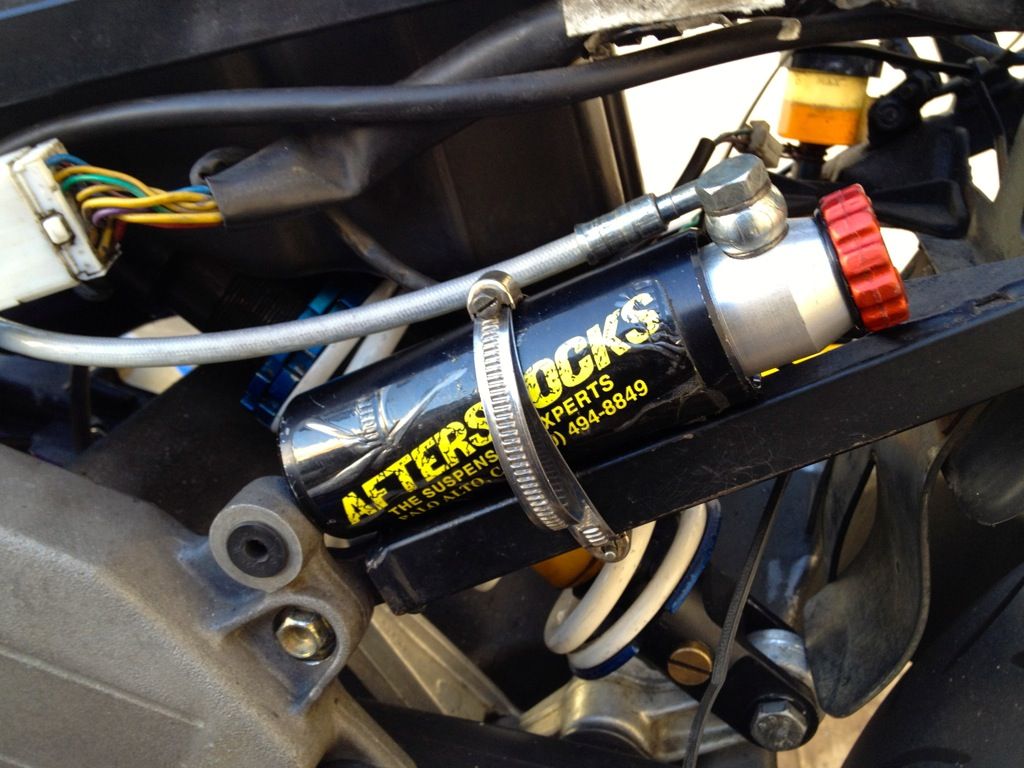 Adjustment to the preload (it was set up for a 250)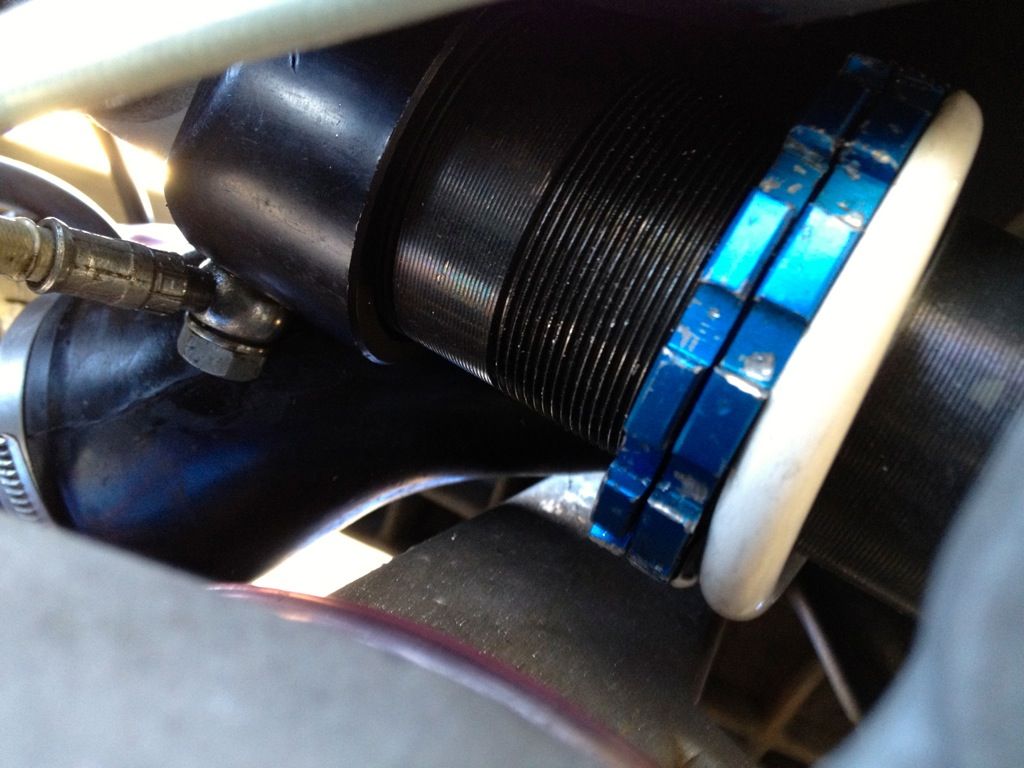 Completed install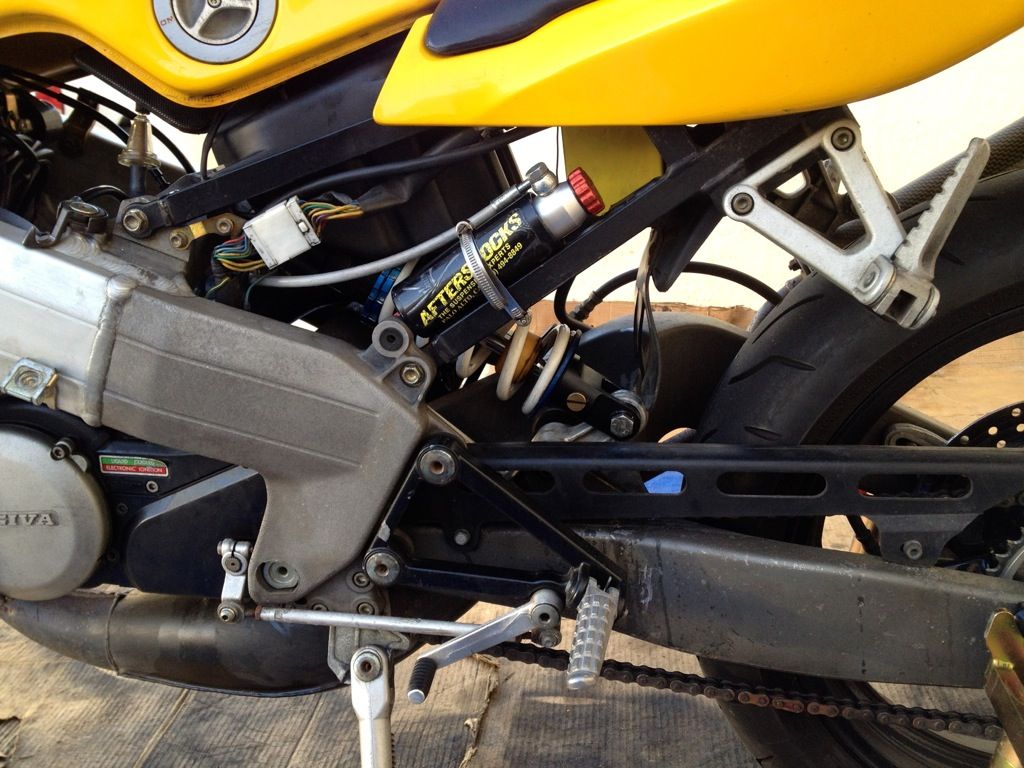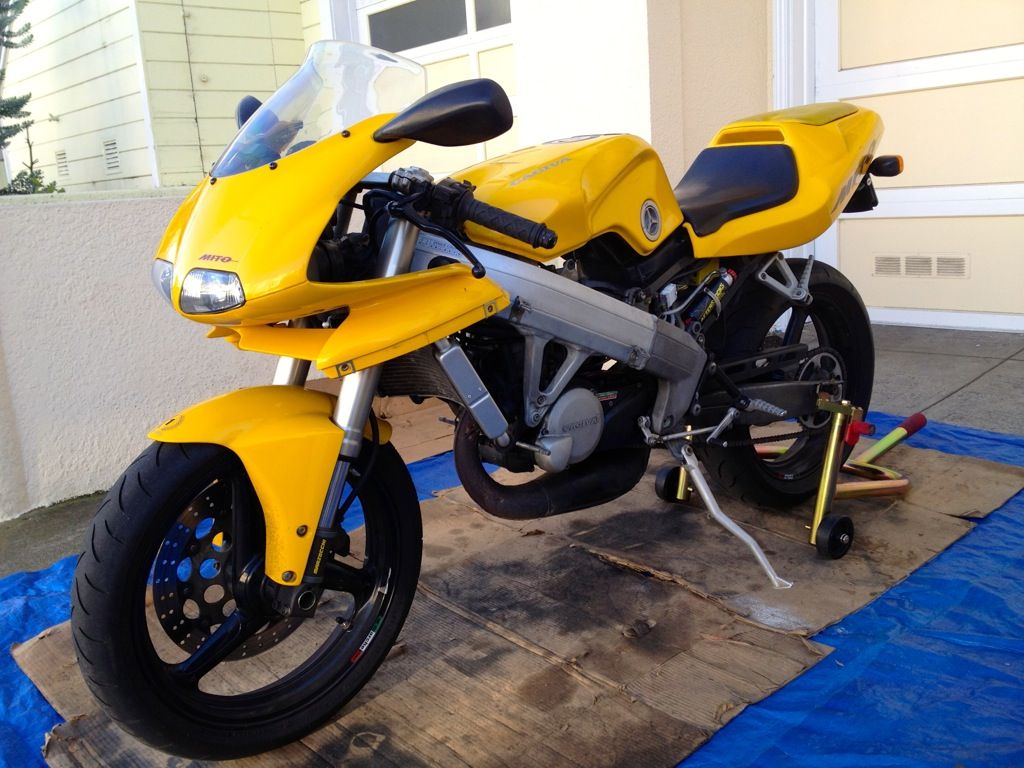 Test ride! Well before I could take it for a test ride I noticed that all of the accessories were not functioning. I found a failed battery connection on the ground lead and replaced it, but there's something additional going on--before I could find the multimeter it got dark. Have to figure out the electrics later, and then for for the test ride. :/